5 Steps for Repairing Damaged Strands, According to a Celebrity Hair Stylist
Christian Wood, the stylist to hair muses like Sophie Turner, Emily Ratajkowski, offers his tips.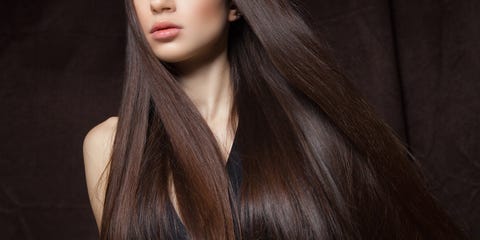 After years of bleaching and dyeing, near-daily heat-styling and endless hair product testing, my hair has had it. All the warning signs of damage were there: split ends, breakage and shorter hair at the roots. Dullness and brittle ends. But instead of chopping it all off into a pixie (which I very seriously considered for a hot second), I called on an expert to give me a solid action plan. Read what hair stylist Christian Wood (Wella's celebrity ambassador who has worked with Sophie Turner, Rosie Huntington-Whiteley, and Emily Ratajkowski) have to say about repairing damaged hair, ahead. 
1. Have a Haircare Routine, Period. 
Prismax is a monthly hair treatment that works to moisturize and repair dry/damaged hair. Using Prismax on a monthly basis rejuvenates hair and increases your hair's natural beauty.  Using Vitamin B6 and Vitamin B5 Panthenol to moisturize hair from within and smooth raised damaged hair cuticles, each treatment makes your hair feel softer and more manageable.
Wood says the biggest mistake he sees people make is "not caring for their hair at night like they do their skin." He says he's an advocate of implementing a nighttime routine for your hair, including gently brushing it before bed, applying a treatment oil (he's a fan of Wella Professionals Oil Reflections Light Luminous Reflective Oil ) through the ends and using a silk scrunchie to tie it into a ponytail.
 Another oil I've seen help restore my shininess and softness is Moroccanoil Treatment. Apply a quarter-sized amount to the ends while they are damp and hair shines all day.
 I've also fallen for this hair oil from Shu Uemura, originally recommended to me by my colorist Lucille Javier at the Sally Hershberger Tim Rogers Salon in New York. When I apply it to damp hair and blow dry, my hair is the softest it's ever felt.
 I swear by this brush because it has the same magical detangling properties as the original Tangle Teezer, but has a comfortable handle for maneuvering. No tugging or pulling at all.
 These gentle scrunchies have replaced all my old hair ties. They maintain a strong hold without pulling out any hair or knotting up strands when you use them. The best part is they don't leave an annoying dent in your hair. 
2. Get Yourself a Silk Pillowcase
 "While sleeping, hair rubs against the pillow causing split ends, damage and overall messiness, which means more styling the next day," says Wood. His solution is to always sleep on a silk pillowcase. Doing so "will save your hair a lot of extra styling and prevent way less damage."
3. Take Some Breaks from Heat-Styling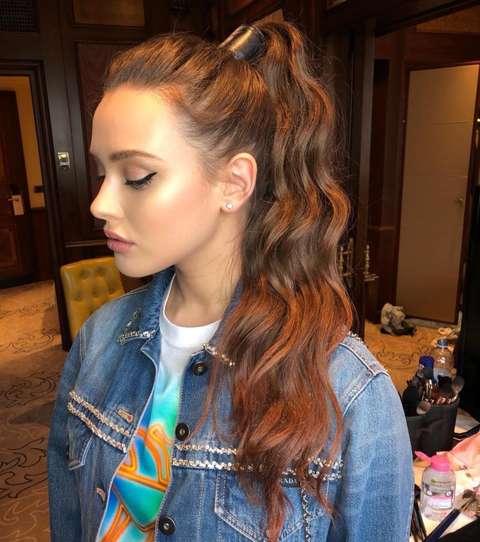 One trick Wood has for laying off heat on your hair is, once a week, trying alternative styling. "For example, if your hair needs washing and heat styling, try a textured ponytail or sleek, low pony to lengthen the amount of time between each heat styling session," he says. For inspiration, check out this gorgeous ponytail he did on 13 Reasons Why star Katharine Langford.
4. Use an At-Home Mask, Especially if you Have Color-Treated Hair.
 "I always have my clients use WellaPlex No. 3," Wood says. "It's a take-home mask that really helps repair the hair, smooth split ends and gives a little luster back to brittle hair," As for frequency, Wood suggests using a mask or deep conditioning treatment once a week to "put life back into the hair and reset it for the upcoming week."
 Another repairing mask that I've also tried and seen immediate great results from is this Klorane option. I left it on for ten minutes before washing and it not only smelled delicious but revived my fried ends. 
 I hoard packets of these masks. As I've written at length about the whole Keraphix line, wearing this mask for just five minutes restores my hair to its pre-dye silkiness.
 These are my go-to for when I'm traveling as they come in convenient individual packages. After a day of swimming in a pool or ocean or laying out in the sun thirsty hair is quenched in a pinch. 
5. Start Introducing Supplements for Hair Health.
 "I think everyone should take a hair supplement. Most nourishment starts inside out and hair vitamins are particularly great for fine or weak hair," Wood says, "It's so easy to take once a day and everything is worth a try. Just make sure you do research and use a quality vitamin." Wood doesn't name any specific brands of supplements he loves, but one popular option is Olly's Undeniable Beauty, which contains Biotin, Vitamin C, E, and Keratin and not only targets hair health, but nail and skin as well.
 This newer hair growth supplement is particularly great for those who feel like they have thin hair but also works for anyone seeking to improve hair health. It also contains Biotin, which promotes growth, and zinc, which promotes healthy skin.
 These vegan hair vitamins claim to support the health of hair follicles with its blend of biotin, folic acid, zinc, and, uniquely, a traditional Chinese herb called Fo-Ti, which supposedly increases blood circulation to the scalp which stimulates hair growth.
---