Introducing the Prismax Complete Kit, the ultimate hair care solution for women seeking softer, healthier, and more manageable hair. This all-inclusive kit comes with everything you need to transform your hair care routine:
Prismax Nutritivo - 5 Treatments (MSRP: $55) 
Prismax Clarifying Shampoo - 4oz (MSRP: $10) 
Prismax Leave-In Conditioner - 8oz (MSRP: $20) 
Prismax Control Shampoo - 10oz (MSRP: $15) 
Prismax Control Conditioner - 10oz (MSRP: $15) 
Prismax Hood Dryer Attachment (MSRP: $15) 
Prismax Mixing Bowl + Applicator Brush (MSRP: $8) 
Prismax Vented Paddle Brush (MSRP: $9) 
Start your journey towards beautiful, radiant hair with our revolutionary Prismax Nutritivo treatments, designed to repair damaged hair and reduce frizz. Our Clarifying Shampoo and Control Shampoo & Conditioner duo work together to cleanse, nourish, and protect your locks. The Leave-In Conditioner provides total protection during heat styling, while the Hood Dryer Attachment, Mixing Bowl, Applicator Brush, and Vented Paddle Brush complete the at-home salon experience.
Embrace the best version of your hair today with the Prismax Complete Kit!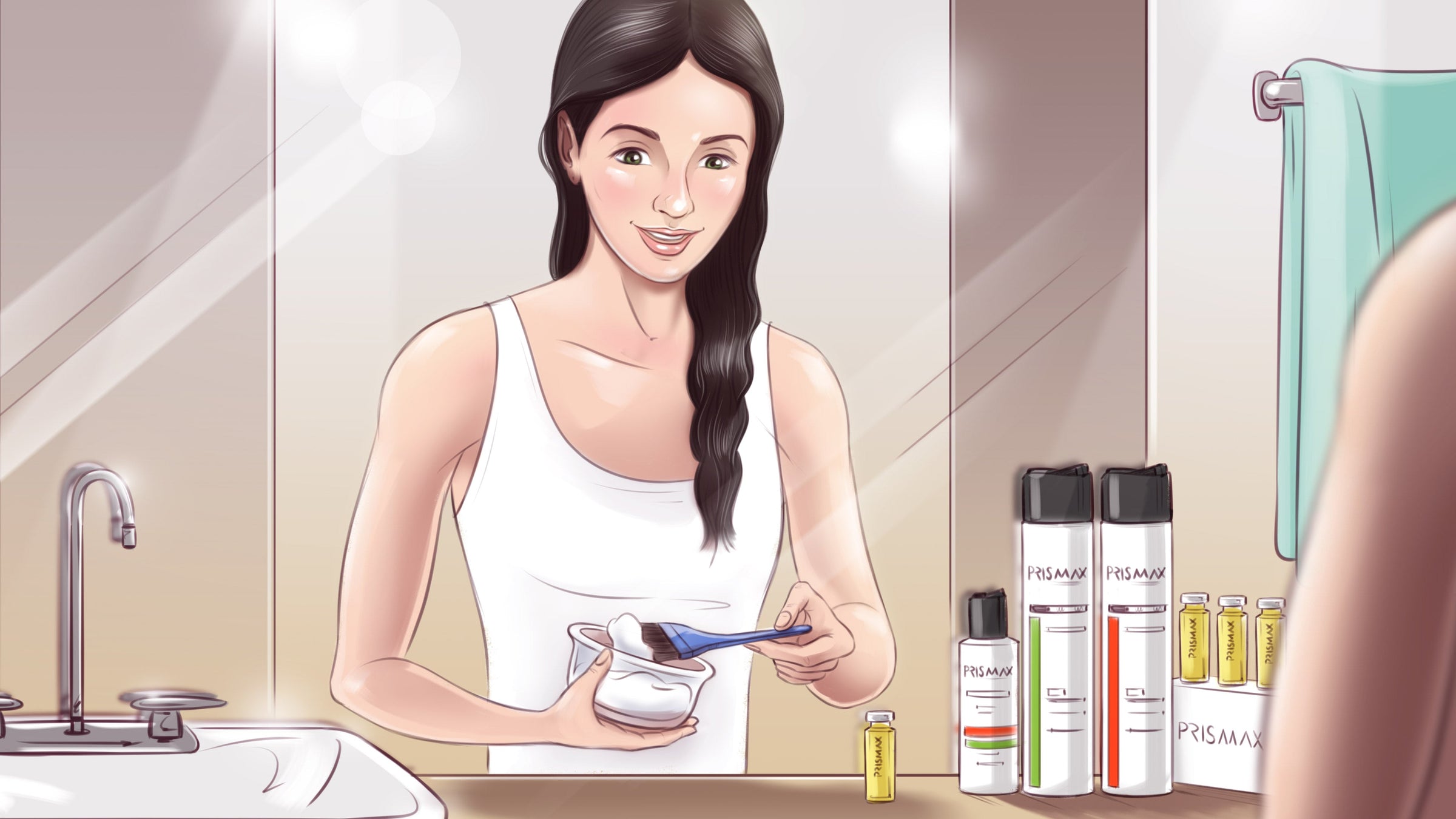 Step-by-Step Instructions
Easy-to-Follow Guidance for Amazing Results
Our Prismax products come with clear, step-by-step instructions to ensure you achieve the best possible results. From application to rinsing, we guide you through the process, making it easy for you to transform your hair at home.
View Instructions
Save with Our Subscription Box
Get Your Favorite Prismax Products Delivered
Never run out of your go-to hair care essentials again. Subscribe to our monthly subscription box and receive your favorite Prismax products conveniently delivered to your doorstep. Plus, enjoy exclusive discounts and promotions available only to our subscribers.
All-In-One Hair Care Solutions
Explore Our Prismax Kits for Complete Care
Simplify your hair care routine with our specially curated Prismax Kits. These kits include everything you need to achieve softer, healthier, and more manageable hair. Choose from a variety of kits tailored to suit your specific hair care needs and preferences.
Let customers speak for us
The Complete Line of Prismax Products in One Convenient Kit:
Everything needed for softer, smoother, & healthier hair at home:
5 Months of Treatments
Prismax Nutritivo
- 5 Treatments
Hydrate, repair, and protect hair with monthly treatments of Prismax Nutritivo. Change the way your hair looks and feels.
Pretreatment Wash
Prismax Clarifying Shampoo
Use the Prismax Clarifying Shampoo to maximize the benefits of the Prismax Nutritivo Treatment. This pre-treatment removes all impurities and product buildup from your hair.
DAILY MAINTENANCE
Sulfate-Free Shampoo and Conditioner Set, & Leave-In Conditioner
The Prismax Shampoo and Conditioner Set is sulfate-free, perfect for daily use without stripping the hair of its natural oils. Apply the Leave-In Conditioner daily to improve your hair's natural shine, softness, and manageability.
accessories
Hood Dryer Attachment, Mixing Bowl & Brush, and Paddle Brush
Attach this bonnet to your blowdryer to safely and evenly distribute heat to your hair during the Prismax Nutritivo process. Use the bowl and brush to mix & apply the Prismax treatment.
Give your Hair the Love it Deserves!
It's important to take care of your hair. This is why we designed Prismax Nutritivo, the all-in-one, monthly deep-conditioning treatment that will maximize your hair's natural beauty!
Prismax Nutritivo:
Change the Way your Hair Looks and Feels
Works on all hair types

Color-safe treatment

Cosmetologist-approved

No harmful chemicals

Salon-quality treatment
Learn how to apply the Prismax treatment!
The step-by-step guide on how to apply Prismax Nutritivo.
See Instructions
Easy and Safe to Use
At-home treatment
Fast Shipping
Free Shipping $50+
Worldwide Shipping
Ships from United States
All Safe Ingredients
No harmful chemicals
Exelente
Desde la primera usada se siente el cambio mi cabello quedó bien suave ,nada de enredo ,el secador es lo máximo se los recomiendo
The product is great, leave your hair very soft and shiny. My only complaint is the dryer hood, it gets extremely hot, to the point that is unbearable to keep, after about 4min I changed to "cool" and it was still hot but u could tolerate it.
I loved the product. My hair is softer and silkier, I will definitely continue using it!
Miracle solution
it was the last option before cutting my hair as a man, it worked, now it looks beautiful
Excelente
Excelente tratamiento, deja el cabello con mucho brillo y se ve muy saludable! Lo recomiendo 100%, lo seguiré comprando
Excellent and quickly seller's.
Thank you. The products came in perfect condition. I am satisfied.
Excellent
I love it
I recommend it 100%
First Use
On my first use my hair was shiny and smooth not in all parts. I didn't use the flat iron and maybe that was the reason.