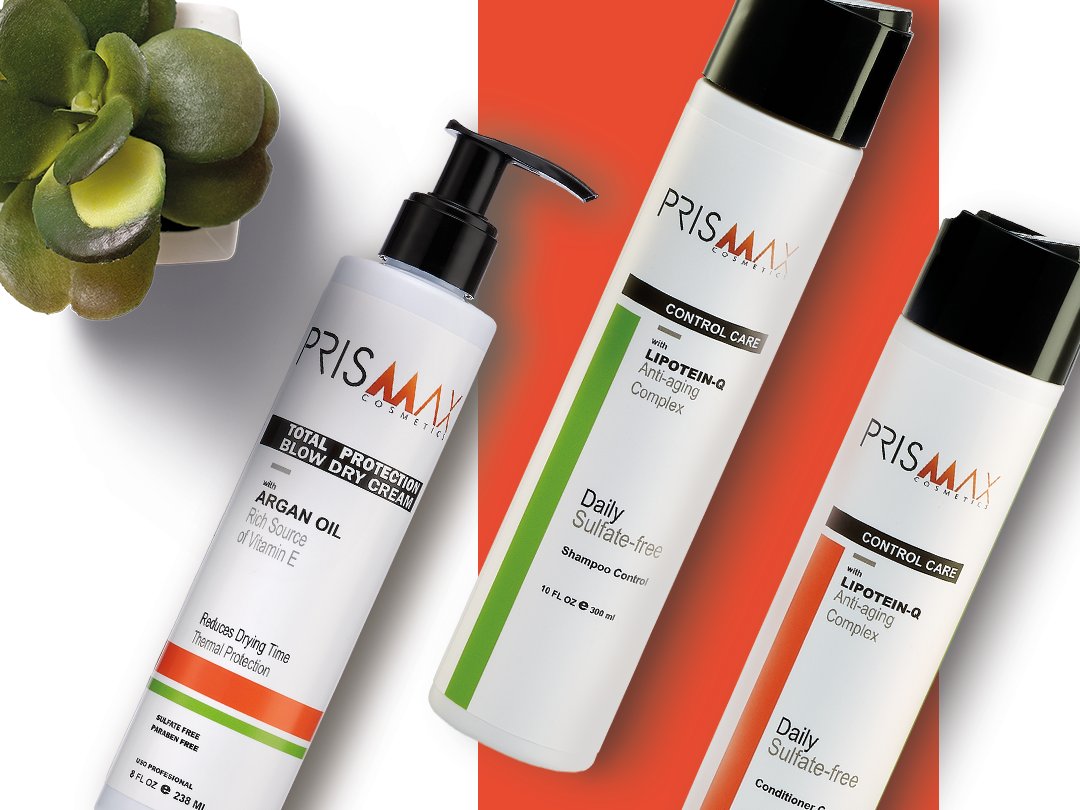 Prismax Shampoos and Conditioners
Prismax Leave-in Conditioner Total Protection Blow Dry Cream
Powerful Daily Moisturizing
Prismax Leave-In Conditioner contains a blend of powerful moisturizers such as Wheat Oil, Jojoba Seed Oil, Argan Oil, and Panthenol
Enhance your Look
Apply daily to improve your hair's natural shine, softness, and manageability. Helps with detangling, frizz control, and static electricity
Repairs Hair
Contains a powerful blend of proteins such as Keratin and amino acids formulated to strengthen hair
Total Protection
Creates a layer of protection that prevents the hair from heat damage. Use before blow-drying or before using heat styling tools
Maximize your Hair's Natural Beauty!
It's important to take care of your hair. This is why we designed the Prismax Leave-in Conditioner Total Protection Blow Dry Cream: a daily solution to softening and repairing hair.
Daily Haircare Maintenance Designed with You in Mind
Reduces drying time

Tames frizz

Adds natural shine

Thermal protection

Sulfate and Paraben-Free
Prismax Sulfate-Free Shampoo and Conditioner
Deeply Moisturize Hair
The Prismax Shampoo and Conditioner Set is sulfate-free, perfect for daily use without stripping the hair of its natural oils
Gain Control of your Hair
Contains many moisturizers that fight to improve hair's elasticity and reduce frizz
Repair Damaged Hair
Both products contain Lipotein-Q which hydrates and replenishes damaged hair
Protect your Hair
The perfect maintenance shampoo and conditioner to use after your Prismax Nutritivo treatment.
The Pre-wash to Prismax Nutritivo
Use the Prismax Clarifying Shampoo to maximize the benefits of the Prismax Nutritivo Treatment. Use as a pre-treatment to remove all impurities and product buildup from your hair. This shampoo can be used on all hair types including chemically treated hair types
* Do not use more than once per month