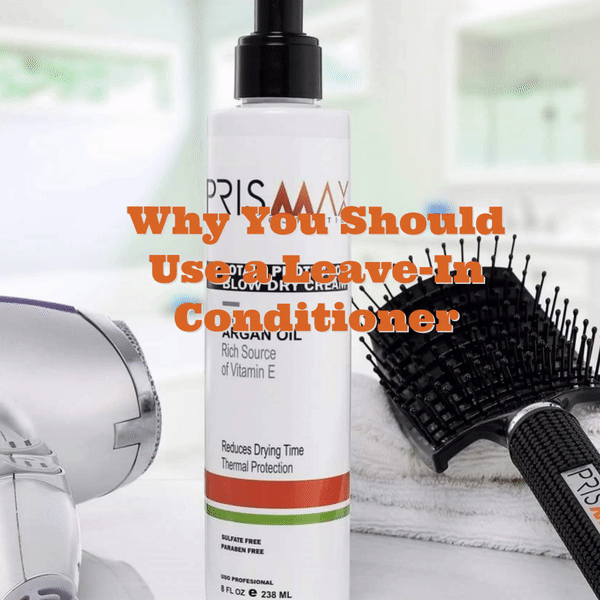 Why You Should Use a Leave-In Conditioner 😉
TL;DR: Prismax Leave-In Conditioner moisturizes, repairs, and naturally softens hair daily using essential oils, moisturizers, proteins to help maximize your hair's natural beauty. Use daily.
Your hair is your best accessory. It is a reflection of your personality for all the world to see. It is as unique as anything else about you. Down to the molecular structure, your hair is literally an extension of yourself. And it is important to nourish and provide it with everything it needs to feel healthy, soft, and beautiful.
If you're ready for your hair to be as naturally healthy and beautiful as you, then there is no better daily solution to moisturizing and repairing your hair than the Prismax Leave-In Conditioner.
The best daily moisturizer for all hair types is a leave-in conditioner that contains moisturizers, proteins, vitamins, and essential oils to give your hair all day protection. Prismax Leave-In Conditioner functions as both a daily moisturizer and as heat protection before blow-drying/ flat-ironing your hair.

Prismax Leave-In Conditioner contains essential oils such as Argan Oil, Wheat Oil, and Jojoba Oil

Powerful Daily Moisturizing

Enhance your Look

Repairs Hair

Total Protection