The Prismax Maintenance Kit includes everything you need to maintain your hair after applying Prismax Nutritivo.
The Maintenance Kit includes:
Prismax Leave-In Conditioner - 8oz - MSRP: $20
Prismax Control Shampoo

 

- 10oz - MSRP: $15
Prismax Control Conditioner

 

- 10oz - MSRP: $15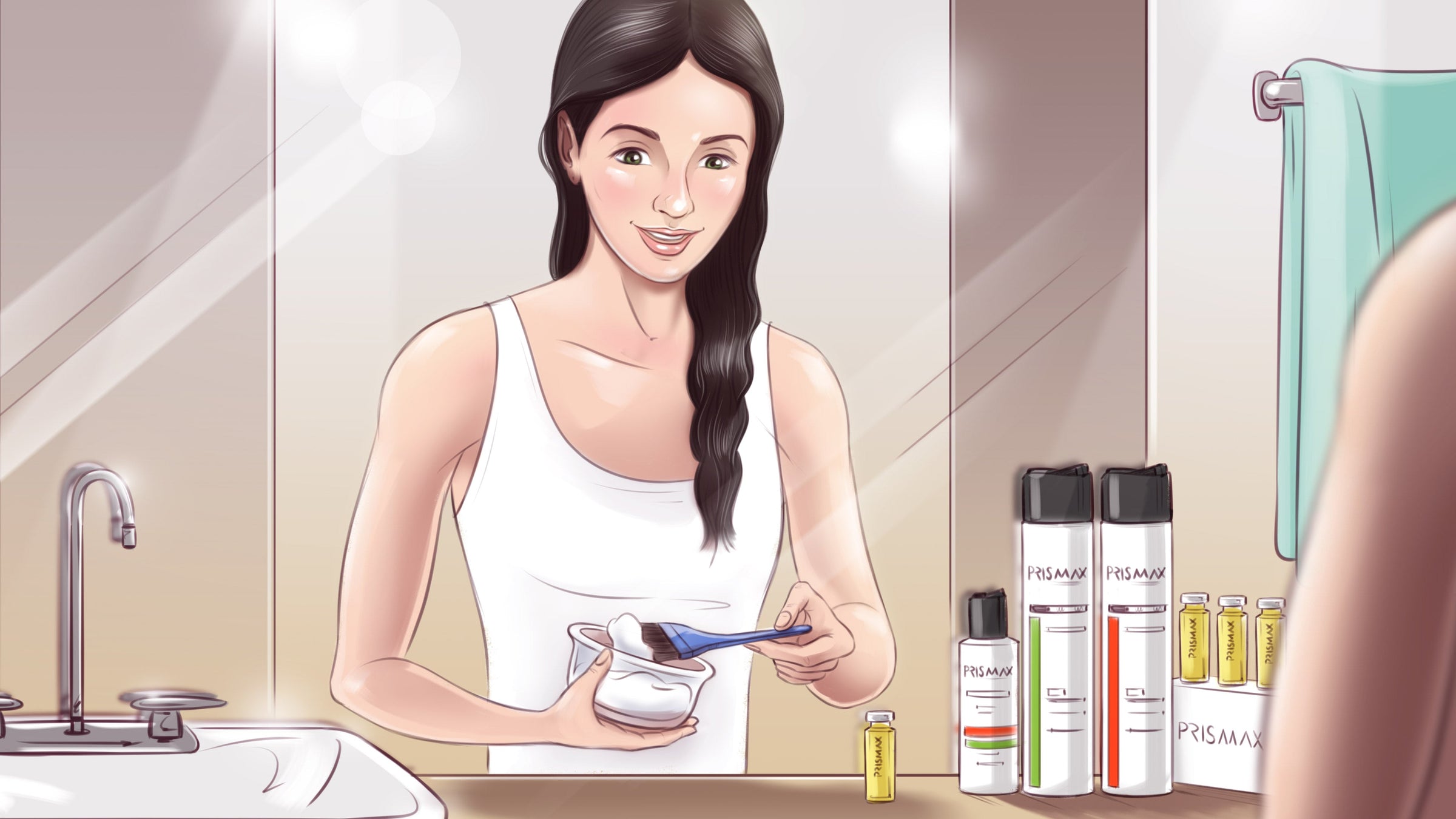 Step-by-Step Instructions
Easy-to-Follow Guidance for Amazing Results
Our Prismax products come with clear, step-by-step instructions to ensure you achieve the best possible results. From application to rinsing, we guide you through the process, making it easy for you to transform your hair at home.
View Instructions
Save with Our Subscription Box
Get Your Favorite Prismax Products Delivered
Never run out of your go-to hair care essentials again. Subscribe to our monthly subscription box and receive your favorite Prismax products conveniently delivered to your doorstep. Plus, enjoy exclusive discounts and promotions available only to our subscribers.
All-In-One Hair Care Solutions
Explore Our Prismax Kits for Complete Care
Simplify your hair care routine with our specially curated Prismax Kits. These kits include everything you need to achieve softer, healthier, and more manageable hair. Choose from a variety of kits tailored to suit your specific hair care needs and preferences.
Let customers speak for us
Prismax Sulfate-Free Shampoo and Conditioner
Deeply Moisturize Hair
Prismax Shampoo and Conditioner is sulfate-free, perfect for daily use without stripping the hair of its natural oils
Gain Control of your Hair

Contains many moisturizers that fight to improve hair's elasticity and reduce frizz.
Repair Damaged Hair
Both products contain Lipotein-Q which hydrates and replenishes damaged hair
Protect your Hair
The perfect maintenance shampoo and conditioner to use after your Prismax Nutritivo treatment
Daily Haircare Maintenance Designed with You in Mind
Our daily Prismax Sulfate-Free Shampoo and Conditioner gently washes, moisturizes, and repairs hair. Our unique blend of Lipotein-Q hydrates and replenishes damaged hair. It provides an amazing moisturizing experience to quickly remove frizz and help maintain the benefits of the Prismax Treatment longer.
The Perfect Maintenance Kit to use after your Prismax Treatment
Safe for use after the Prismax Treatment

Contains proteins to help strengthen hair

Prolongs benefits of the Prismax Treatment

Contains a blend of natural moisturizers
Prismax Leave-in Conditioner Total Protection Blow Dry Cream
Powerful Daily Moisturizing
The Prismax Leave-In Conditioner contains a blend of powerful moisturizers such as Wheat Oil, Jojoba Seed Oil, Argan Oil, and Panthenol
Enhance your Look
Apply daily to improve your hair's natural shine, softness, and manageability. Helps with detangling, frizz control, and static electricity
Repairs Hair
Contains a powerful blend of proteins such as Keratin and amino acids formulated to strengthen hair
Total Protection
Creates a layer of protection that prevents the hair from heat damage. Use before blow-drying or before using heat styling tools
Maximize your Hair's Natural Beauty!
It's important to take care of your hair. This is why we designed the Prismax Leave-in Conditioner Total Protection Blow Dry Cream: a daily solution to softening and repairing hair.
Enhance Your Look
Reduces drying time

Tames frizz

Adds natural shine

Heat protection

Sulfate and Paraben-Free
How to Use
As a Leave-in Conditioner: Use Total Protection Blow Dry Cream to add moisture to your hair throughout the day. Or use on damp hair after washing and let air-dry.

As Heat Protection: After washing hair, remove excess moisture with a towel. Then apply Total Protection Blow Dry Cream to hair and comb thoroughly before using heat styling tools.


Frequently Bought Together
Total Haircare.
I use Prismax maintenance and Botox for hair. It conditions and moisturize my hair for my styling products I love the PRISMAX products
The best hair product I have in my bathroom shelves
I have been using Prisma Botox for two years and I must say that it had kicked all the other hair products out of my bathroom shelves even, Olaplex. Yes! Pr
BEST PRODUCT EVER
Leaves my hair shiny, manageable and healthy for a 74 year old lady I am proud of my hair. ❤️
Shampoo
Seal was broken and the lid of the bottle as well.
Prismax hair products
The products is the best, hair soft, súper shine. I want to buy again